Consensus Health COO adds president to title
NJBIZ
June 6, 2023
Michael Lovett joined Consensus Health in May 2021 as chief operating officer. On June 5, the Marlton-based medical group announced Lovett has added president to his title.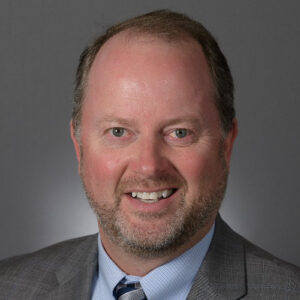 Lovett, who has served as interim president since October 2022, takes on the new role about a month after former Chief Executive Officer Stephen Saukaitis was named CEO and board director of Florham Park-based Select Dental Management LLC.  
A representative for Consensus Health told NJBIZ that the executive suite has been realigned to have the president role now head the business. 
In his new position, Lovett will oversee day-to-day operations of both the physician-owned group and its affiliated medical practices along with finance, sales and marketing, value-based care (VBC) initiatives and human resources/compliance.
Consensus Health comprises over 150 New Jersey-based independent primary care providers and specialty doctors across more than 60 locations in 17 counties, according to the company. Member physicians have access to administrative services, technology platforms and other programs. 
Nedal Shami, CEO of CareAbout Health, a VBC managed services organization that supports Consensus Health, said Lovett's promotion "is a well-deserved recognition of Mike and his team." 
"In his previous role as COO, Mike played a critical role in both growing the Company and improving its performance, particularly over the past two years," Shami said in a statement. "He led the operations team effectively, including the successful integration of numerous primary care and multi-specialty physician practices." 
With 25 years of health care experience to his name, Lovett joined Consensus Health from Northwell Direct, where he served as chief operating officer and focused on building a direct-to-employer health services business. He also held leadership roles at Formativ Health, NextGen Healthcare and WebMD Practice Services, among other companies. 
Lovett said he was honored to take on the new role, adding, "Patients statewide are truly benefiting from the care we provide since providers who are part of our practice model are able to dedicate more time to delivering personalized care and making the best decisions around their health." 
He added that the company plans to continue adding more physicians to its model. 
Lovett earned a bachelor's degree in organizational management and finance from Wilmington University and an MBA in executive leadership from the Alfred Lerner College of Business & Economics at the University of Delaware. 
To read the full article on njbiz.com, please click here.