Consensus Health is working to build a wide, diverse network of primary care physicians and specialists. Each month more provider partners join our network, increasing the reach of Consensus Health both in terms of location and specialties. Meet the latest additions to our network.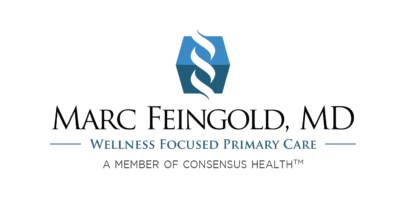 Marc Feingold, MD
Marc Feingold, MD, joined Consensus Health Medical Group as leader of the first primary care practice and one of the group's medical directors. He founded his practice in Manalapan in 2010 and quickly grew it to more than 4,000 patients from word-of-mouth and referrals.
A former international-level gymnast, Dr. Feingold styles himself a health coach, focusing on overall health and wellness and supporting his patients in their healthcare journeys.
Dr. Feingold earned his undergraduate degree in biology from University of California—Berkeley and his medical degree from Albany Medical College. He completed the renowned Tufts residency program for family care.

Astrahealth Primary Care Plus
Astrahealth is a primary care practice with three convenient locations, highly-skilled physicians, nurse practitioners and physician assistants. Serving Somerset, Morris, Middlesex and Hudson counties, Astrahealth provides primary care to the surrounding communities — and walk-ins are always welcome.
Astrahealth provides convenient and comprehensive care to families in need of expert medical attention. Each Astrahealth Center offers the latest medical technology to provide a fast diagnosis and accurate treatment. These include on-site x-rays, ultrasound equipment (coming soon) and laboratory services.
Patients receive individualized evaluations and explicit aftercare instructions after every visit, and Astrahealth providers contact their patients to check on their progress and make sure they're happy with their care.
Employers also benefit from Astrahealth's Occupational Medicine and Worker's Compensation services. Specially trained staff perform Clinical, Diagnostic, Laboratory, and a variety of Physical Exams with a dedicated Medical Review Officer (MRO) who provides DOT and Non-DOT drug screen related services. The team also facilitates Worker's Compensation care, treating any work-related injuries, medical issues, as well as pre-employment, continuing employment, and any walk-in care needs.

The Pediatric Orthopedic Center
The Pediatric Orthopedic Center offers its patients four convenient locations throughout northern and central New Jersey. All of their physicians are fellowship trained in Pediatric Orthopedics and Scoliosis with additional training in several subspecialties.
The Pediatric Orthopedic Center specializes in treating the musculoskeletal conditions of children, such as sports injuries, clubfoot, scoliosis and more. The practice's providers have completed advanced training in such diverse subspecialties as pediatric and adolescent trauma, neuromuscular conditions and treatment of congenital deformities.
The practice's four locations are open six days a week, with evening, weekend and walk-in hours for maximum convenience.