Drs. Marc Feingold and Seun Sowemimo partner to help 20-year-old win the war against obesity
"I was only 20-years-old when my primary care doctor diagnosed me with pre-diabetes and gastroesophageal reflux disease (GERD)," recalls Sarah Jablonski, a former server and now the marketing manager of a popular Ocean County steakhouse.

"I had already tried every diet and exercise plan when Dr. Feingold suggested I consider bariatric surgery."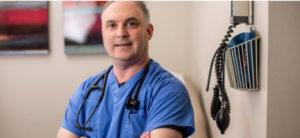 Our primary care practice in Manalapan, NJ focuses on holistic health and wellness and we specialize in specific tools to help offset obesity.  Obesity often contributes to serious health issues, including heart disease, diabetes, sleep apnea, depression, high blood pressure, high cholesterol and even cancer.
For a lot of overweight people, diet and exercise do not result in significant or sustained weight loss. We have to offer these patients an alternative option to take off the excess weight to improve health and reduce weight-related medical issues.
Obesity affects 4 out of 10 Americans today
More than 40% of Americans are not just overweight—they are obese. The Centers for Disease Control (CDC) notes that about 1 in 10 Americans have type 2 diabetes, a staggering 34 million Americans; many of these cases can be attributed to our growing obesity epidemic.
Over the years, I have recommended that some significantly obese patients consult with board-certified bariatric surgeon and obesity expert Dr. Seun Sowemimo of Prime Surgicare.
Dr. Seun Sowemimo

"I fully support Dr. Feingold's comprehensive approach to health, because he focuses on helping patients prevent chronic disease from happening, regardless of age," Dr. Seun says. "He has been particularly successful in helping people overcome type 2 diabetes and other weight-related diseases."
I have seen it time and time again with my patients who had weight loss surgery.  They will lose the weight quickly and the weight stays off for the long-term, as long as the person continues to follow a healthy lifestyle.
"I knew after my first meeting with Dr. Seun that I would have surgery," recalls Sarah. "I had tried everything else and the gastric sleeve operation was less invasive, which was important to me."
Why the gastric sleeve is the most popular weight loss operation in the world
The sleeve gastrectomy, also called sleeve surgery or VSG, removes part of the stomach to make a smaller, banana-sized stomach or "sleeve." This compact stomach will make a patient feel fuller faster and cause them to obviously eat much less, thus losing weight rapidly, when the post-op protocol is followed.
"Sleeve surgery offers another unique benefit—it removes an appetite-stimulating hormone called ghrelin." Dr. Sowemimo says people in their 20's can be ideal candidates for surgical weight loss. "Younger people are just starting out in life and should not be saddled by obesity, which has been proven to cause depression, substance abuse, lack of confidence and the same health risks older obese people face," explains Dr. Seun. 

Dr. Suen also states that younger people are ideal candidates for bariatric surgery because they are at a lower risk of complications after surgery.
A new life just one year after weight-loss surgery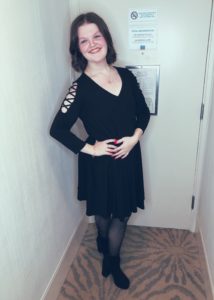 In June 2020, Sarah is no longer pre-diabetic and her chronic GERD symptoms are now a thing of the past. She has lost 100 pounds and is just 20 pounds from a goal weight  and a normal BMI.  She wore a size 28 in clothing and now wears a size 12. It's the little improvements in daily life which have made the most impact on her life:
"I can buckle the seatbelt on a plane without needing an extension, walk into a clothing store and know I can find something to fit me, and ride on any amusement park ride," she says with a smile.
Losing weight has considerably boosted her energy level to improve her life in other ways. The 21 year-old was promoted from server to the restaurant's marketing manager and she recently enrolled in culinary school. She spends her free time taking hikes around New Jersey and jogs a few times a week to keep her metabolism burning, now that she has a professional desk job.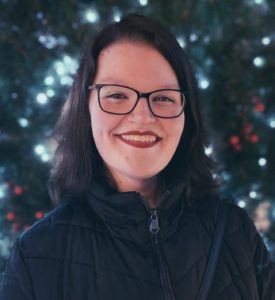 "I could not have taken this step without the help from my doctors who started me on this path," Sarah says. "Younger people like me who have a lot of weight to lose shouldn't keep hoping the weight will come off someday. Don't wake up at 40-years-old and regret not losing the weight now."
For patients who may benefit from weight loss surgery, I advise them to sit down with Dr. Sowemimo and gather information, with no obligation to move forward. Education is power in all things, including your health and your weight.
Partner with your doctor to win the war against weight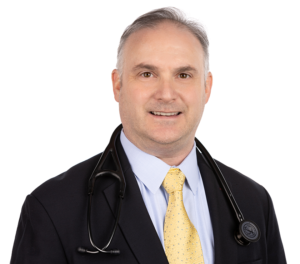 Dr. Marc Feingold is a primary care physician (PCP) who provides wellness-focused healthcare at his medical practice located in Manalapan. He is a member of Consensus Health. For telehealth appointments or to learn more, call (732) 536-8008 or visit www.marcfeingoldmd.com.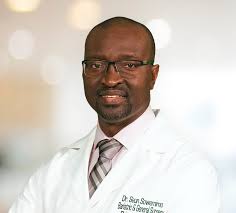 Dr. Seun Sowemimo, medical director, Prime Surgicare, is a board-certified bariatric and GI surgeon specializing in hernia, gallbladder and colon surgery. He has offices in Freehold and Jackson, NJ. For telehealth appointments or to learn more, call (732) 982-2002 or visit primesurgicare.com.